Espresso Blend - Ground Coffee (250 gm)
Drinking a cup of coffee is one of the simpler pleasures of life. But, the world of coffee has become extremely complex. Worry not!

Our Espresso Blend is here so you can enjoy the process of brewing quality espresso without a masterclass in coffee.

This ground coffee has been roasted in-house to give you a perfect cup of espresso.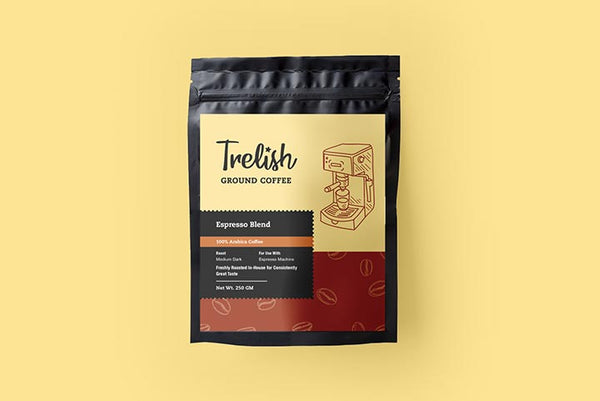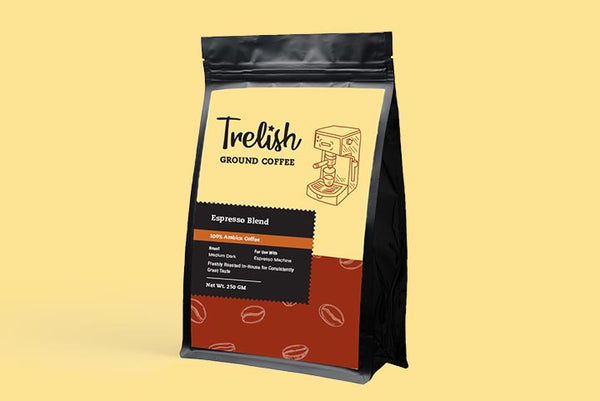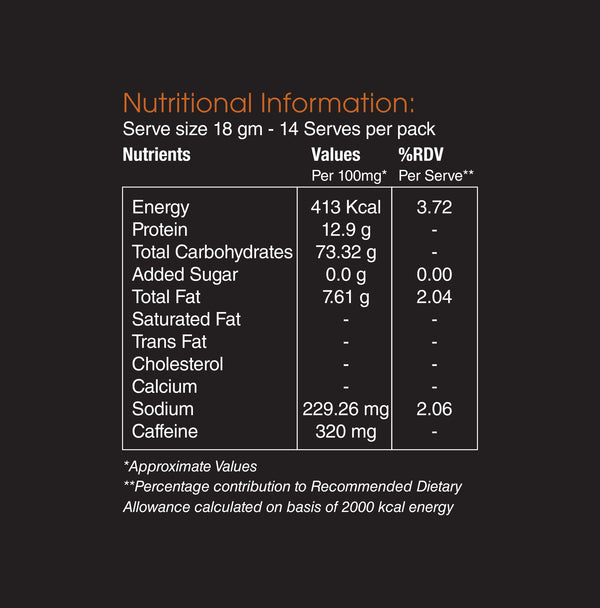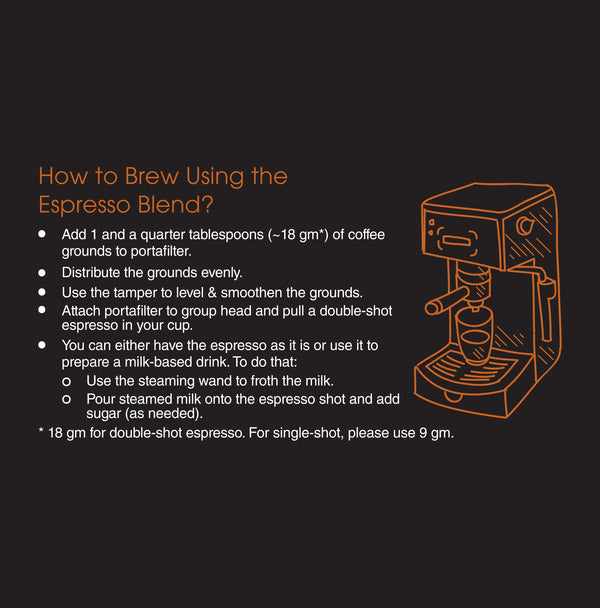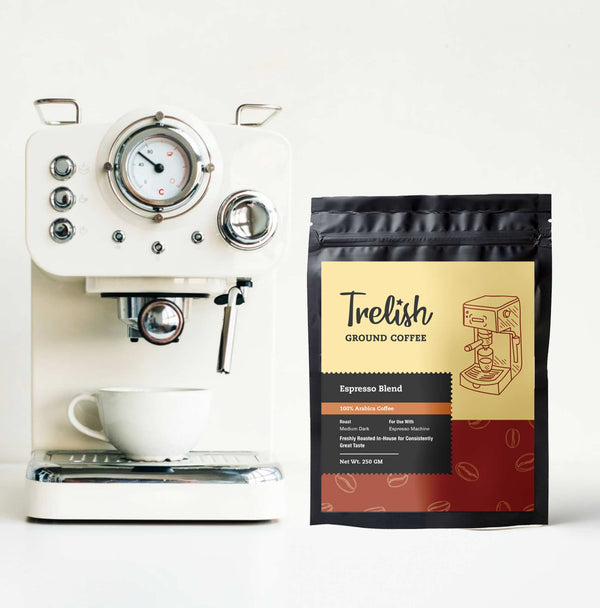 Why Choose Trelish Espresso Blend - Ground Coffee?
1. Simply amazing coffee for use with Espresso Machines. You don't need a PhD to use it.
2. Consistent amazing taste for 10 months since manufacturing.
3. Travel-friendly - Traveling? This comes in a convenient zip-lock pouch. Take it & make your coffee anywhere.
4. Contains no sugar or preservatives.
Directions for use
Add 1 and a quarter tablespoons (~18 gm*) of coffee grounds to portafilter.
Distribute the grounds evenly.
Use the tamper to level & smoothen the grounds.
Attach portafilter to group head and pull a double-shot espresso in your cup.
You can either have the espresso as it is or use it to prepare a milk-based drink. To do that:
Use the steaming wand to froth the milk.
Pour steamed milk onto the espresso shot and add sugar (as needed).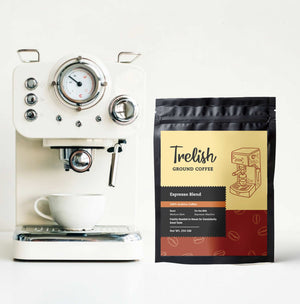 Simplifying Espresso Coffee For You
Picking a coffee for your espresso machine is easier said than done. With so many confusing terms, roast profiles, and what not, it's easy to get carried away.
For those who'd like to spend less time worrying and more time enjoying Espresso-style coffees, our Espresso Blend's perfect.
Enjoy premium 100% Arabica coffees, sourced from some of the most trusted coffee farms in India. Don't worry - we won't bore you with their names.
Cheers!
Easy to Use
Precisely ground for use with Espresso Machines.
Portable & Secure
Zip-lock pouch to retain fresh aroma of your coffee. Easy to pack & travel.
100% Arabica Coffee
Rich in caffeine, free from sugar and preservatives.
PAN-India Shipping
Freshly roasted in-house for great taste, shipped for free across India.