Our Story
Raise your hand if you have been told that GREAT coffee needs time, patience and a PHD in coffee making!
Well, we have none of these, but we still love to enjoy fresh brewed coffee. And that's how we created our signature LIQUID COFFEE BREWS so that anyone can enjoy a cup of fresh coffee without the effort of brewing!
So what's the big deal about liquid coffee?
It is the ORIGINAL form of consumable coffee. Even instant coffee powder is created by drying / dehydrating liquid coffee. So why not enjoy coffee in its true form, especially when it's so super convenient
All our coffees have been developed by us personally. Also, every Trelish coffee is carefully made in our own manufacturing facility because we want to ensure that every cup is truly GREAT
At Trelish, we take our coffee seriously, so that you don't have to.
-Kavita,Siju and Aditi
Co-Founders
Here is how we brew Trelish for you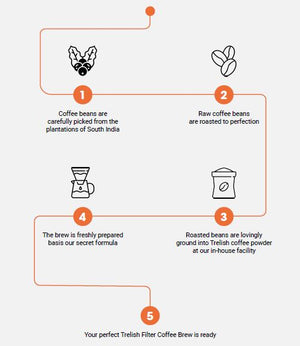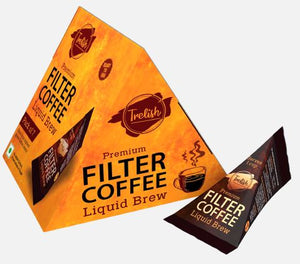 Close (esc)
Popup
Use this popup to embed a mailing list sign up form. Alternatively use it as a simple call to action with a link to a product or a page.
Age verification
By clicking enter you are verifying that you are old enough to consume alcohol.