French Press Blend - Ground Coffee (250 gm)
Est-ce que tu aimes le café? We love coffee too! But decoding the world of coffee feels more complicated than translating French on most days. With the French Press Blend, leave the confusing details to us. You own a French Press and we have the perfect ground coffee for it.
Enjoy the coffee brewing process with our in-house roasted coffee and sip flavourful coffee whenever you feel like it.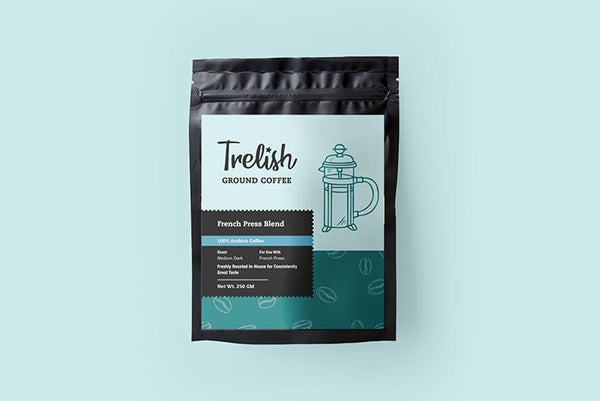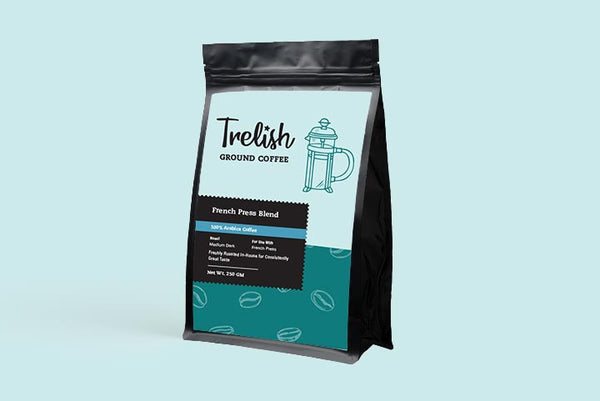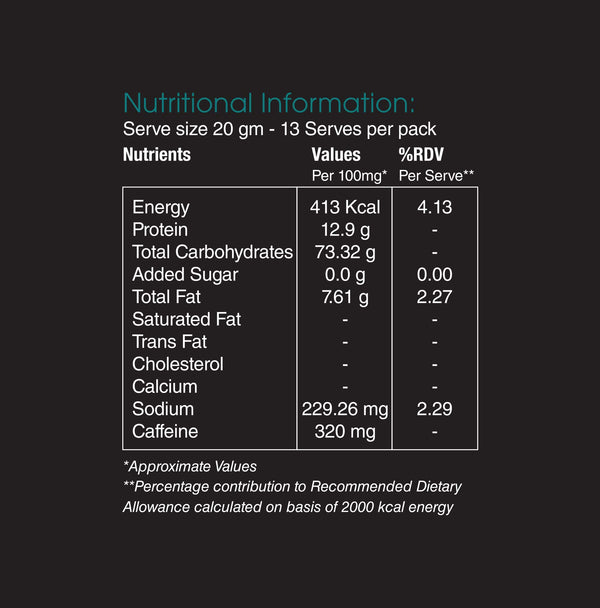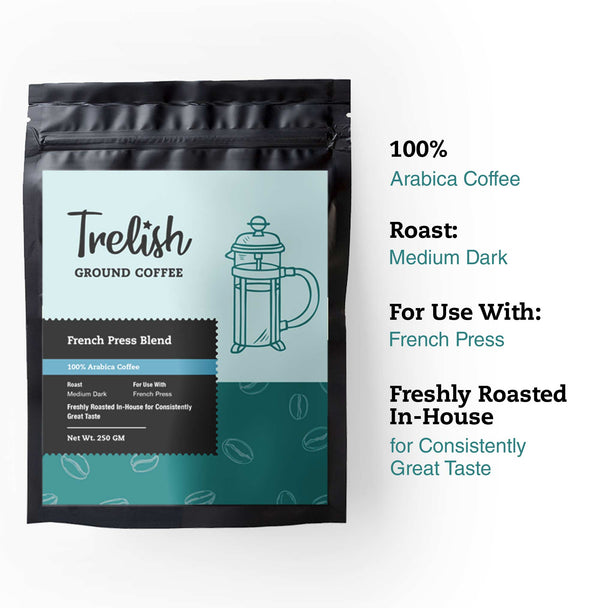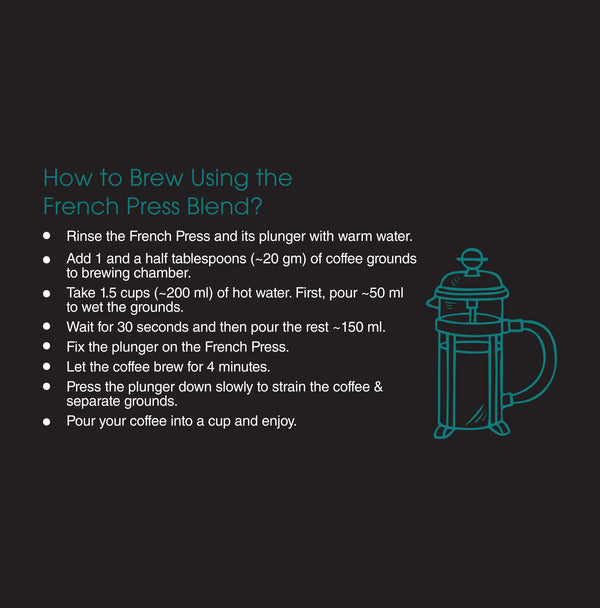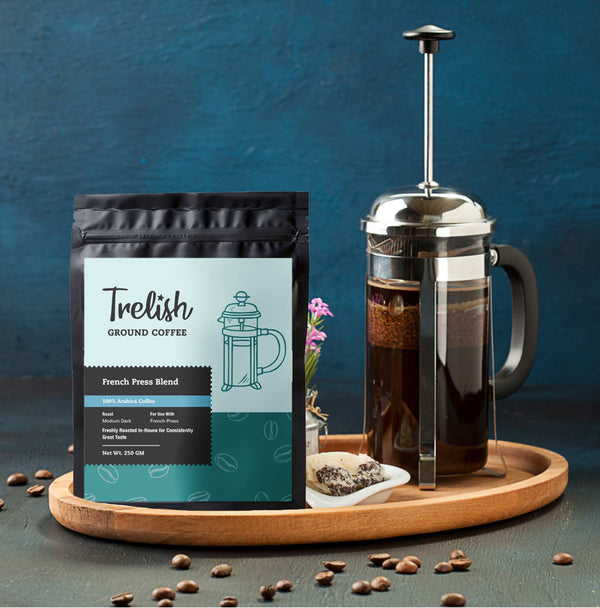 Why Choose Trelish French Press Blend - Ground Coffee?
1. Simply amazing coffee for use with French Press. You don't need a PhD to use it.
2. Consistent amazing taste for 10 months since manufacturing.
3. Travel-friendly - Traveling? This comes in a convenient zip-lock pouch. Take it & make your coffee anywhere.
4. Contains no sugar or preservatives.
Directions for use
Rinse the French Press and its plunger with warm water.
Add 1 and a half tablespoons (~20 gm) of coffee grounds to brewing chamber.
Take 1.5 cups (~200 ml) of hot water. First, pour ~50 ml to wet the grounds.
Wait for 30 seconds and then pour the rest ~150 ml.
Fix the plunger on the French Press.
Let the coffee brew for 4 minutes.
Press the plunger down slowly to strain the coffee & separate grounds.
Pour your coffee into a cup and enjoy.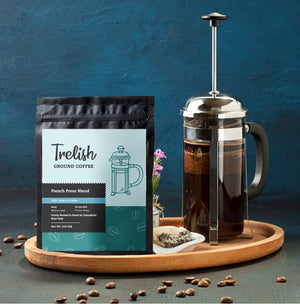 Simplifying French Press Coffee For You
Picking a coffee for your French Press is easier said than done. With so many confusing terms, roast profiles, and what not, it's easy to get carried away.
For those who'd like to spend less time worrying and more time enjoying their black coffee, our French Press Blend's perfect.
Enjoy premium 100% Arabica coffees, sourced from some of the most trusted coffee farms in India. Don't worry - we won't bore you with their names.
Cheers!
Easy to Use
Precisely ground for use with French Press.
Portable & Secure
Zip-lock pouch to retain fresh aroma of your coffee. Easy to pack & travel.
100% Arabica Coffee
Rich in caffeine, free from sugar and preservatives.
PAN-India Shipping
Freshly roasted in-house for great taste, shipped for free across India.