Taster Box - Global Spiced Liquid Brew Coffee
Meet the Taster Box - One pack to try them all.
We've put together our 4 delightful Global spiced coffees into 1 box. Perfect to try and discover coffees from around the world.
Picking a coffee is now as easy as brewing it. Just pour liquid brew into a cup, add hot/cold milk/water, and discover interesting coffees wherever you are. 
Each Taster Box makes a cup each of these Global series coffees - 
Americano
Mexican Cinnamon
Arabic Cardamom
Senegal Pepper
Made from coffee beans sourced from Chikmagalur and contains no preservatives.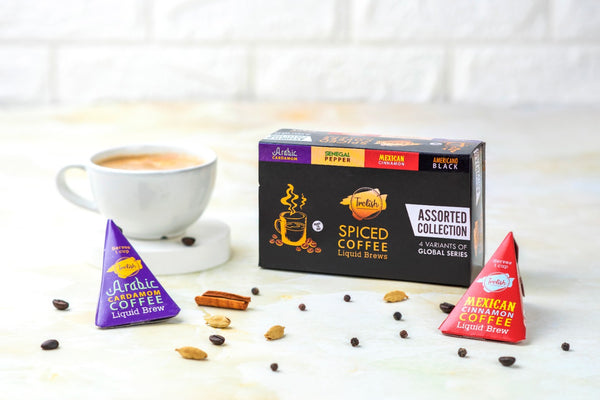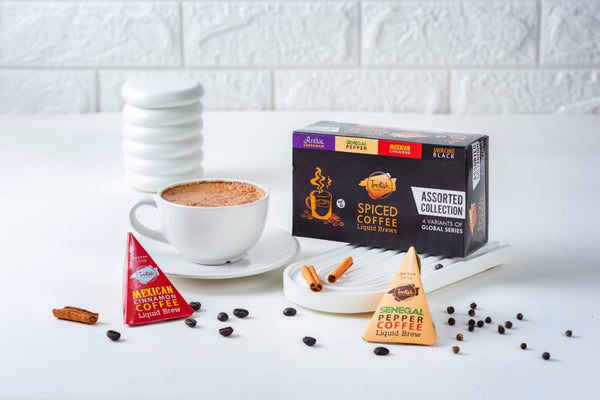 Why Choose Trelish Global Spiced Coffee - Taster Box?
1. Get 4 single-serve sachets to try out 4 different coffees from around the world.
2. Consistent amazing taste for 10 months since manufacturing.
3. Travel-friendly - take & make your coffee anywhere
4. Contains no sugar or preservatives
Directions for use
1. Shake the Liquid Brew sachet well before use.
2. Empty the sachet in a cup.
3. Add hot/cold milk or water (depending upon the recipe).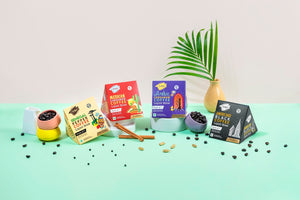 Global Series - The World in a Coffee Cup
The Global Series is inspired by coffee flavours from all over the
world.
All recipes and ingredients used are true to the traditional way they
are made at their origin. This makes every sachet of the Global
Series liquid brews a ticket to travel across the world. Every sip is a
journey to far-off lands.
Easy to Brew,Needs No Equipment
Forget ground coffee… Even Instant coffee requires stirring and
whipping to ensure a lump-less experience. We've changed
that with our Liquid Brew coffees, delivering a uniform and
evenly tasting coffee…
Every. Single. Time.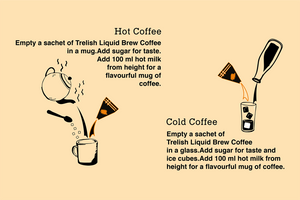 Easy to Use
Brews in less than 2 minutes. No equipment required.
Portability
Fits in your pocket. Take and make your coffee anywhere.
Natural
Rich in caffeine, free from sugar and preservatives.
Coffee Simplified
No-frills & hassle-free. Get the same taste everytime.
PAN-India Shipping
Freshly prepared liquid brews, shipped for free across India.