Vanilla Cold Coffee - Pack of 7 Bottles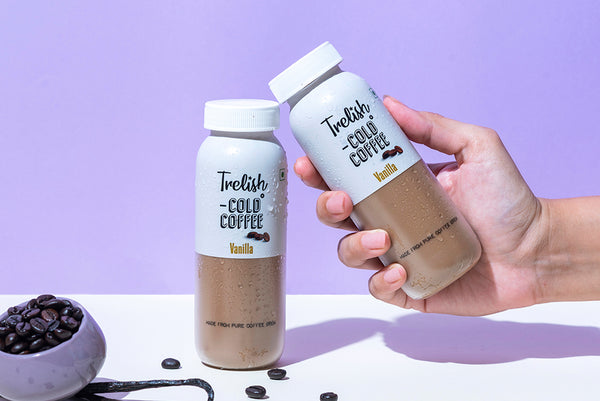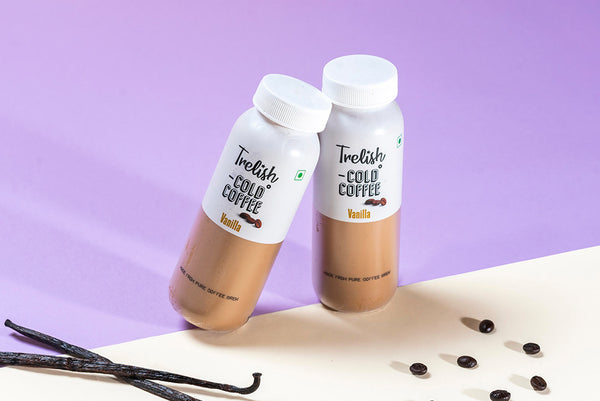 The Vanilla Cold Coffee brings to life the joy of having great cold coffee anytime and anywhere, minus the frills.

Prepared using our in-house liquid brews, every bottle of Vanilla Cold Coffee offers a wholesome and well-rounded flavour of coffee, with rich taste notes of vanilla. It's a delight to have any day and will refresh you.

One Pack of Vanilla Cold Coffee contains 7 bottles of 200 ml each.
It's ready to drink and is best served chilled.

Made from the choicest blend of coffee beans sourced from Chikmagalur.

Excellent!!
Amazing cold coffee. All flavours are good. I have had Trelish's filter coffees earlier and have them regularly. Hence thought of trying out their new cold coffee variations and loved them too. Will definitely order them again.
Absolutely fantastic
I already loved the freshly brewed filter coffee decoction by Trelish which comes in different flavors..and recently they have introduced ready to drink cold coffee which comes in three different flavors Vanilla,Classic and Hazelnut...I really loved the flavor and it's rich taste..my daughter too loved it..all the coffee lovers out there..go grab your bottles and enjoy this amazing cold coffee..perfect taste 😋