Caafi Cookies - Coffee & Vanilla - Box of 18 Packs
Finally, You Can Eat Coffee!
Made with our signature Liquid Brews, Caafi Cookies pack the delicious flavour of Coffee & Vanilla. If you take your coffee cravings seriously, this one is definitely for you!
This Box of 18 contains 18 Individual Packs, each with 4 crunchy and appetizing coffee cookies. 
Don't wait - bite into it today!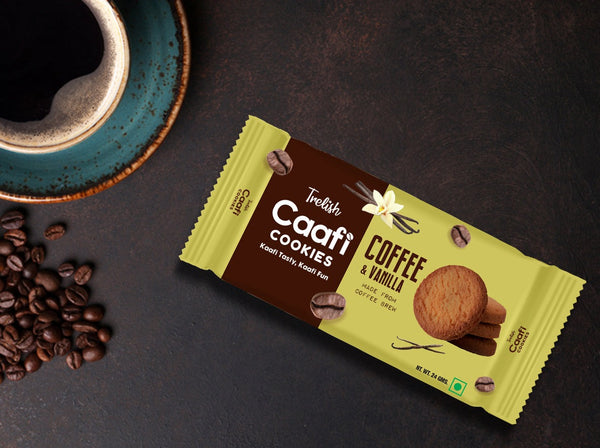 How Many Packs Does The Box Have?
Each Box of 18 carries 18 individual packs of the Caafi Cookies. This makes it easy to share, even though we know that once you try it, you might choose not sharing it at all. :)
What Makes Caafi Cookies Special?
We use our signature liquid brews to make Caafi. This means every bite of Caafi Cookies is filled the same delicious taste of coffee you love.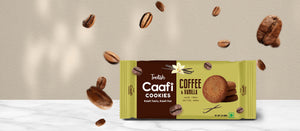 Delectable coffee cookies are what you will find inside every Caafi pack. Yes, now you can eat your coffee too :P

Made from your favourite liquid brew coffee, each Caafi cookie is full of aromatic coffee blended with a fun vanilla twist. Fulfilling and crunchy, they're the perfect on-the-go snack.
Coffee with a Crunch
Delicious Coffee Vanilla Cookies
Made From Liquid Brew
Authentic coffee taste in every bite
Treat in Your Pocket
Carry it wherever, eat whenever
Makes you Caafi Happy
Slays hunger, keeps you full